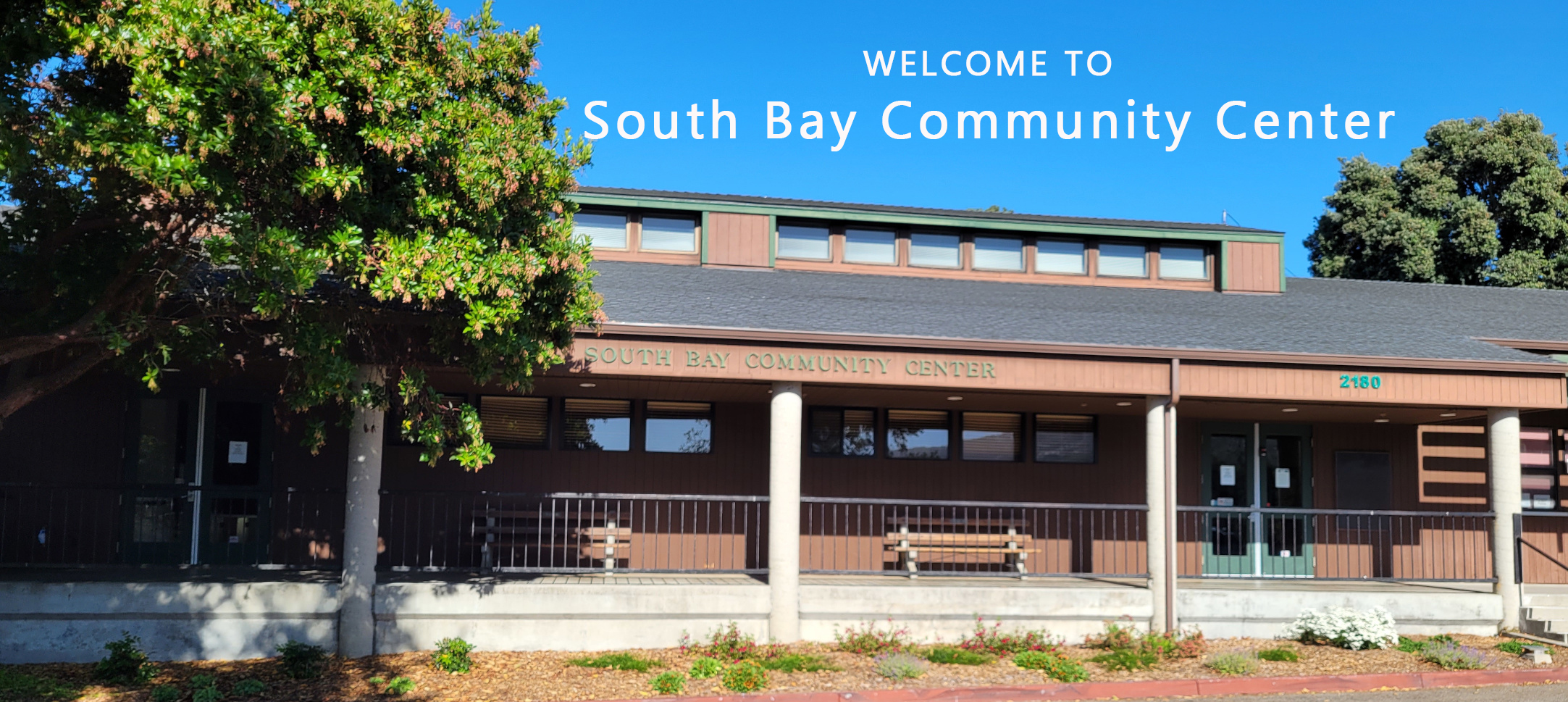 NEW OFFICE HOURS: Monday, Tuesday and Thursdays from 1-4 p.m.
For all other inquiries call us at 805-528-4169 or

email us here.
Since 1986 the South Bay Community Center, has strived to create a space that feels welcoming, safe and accessible to all who use it.
The community center project was originally conceived by a group of senior citizens, who saw the growing need for a senior center. However, during their initial ground work it became apparent that the need was not only for a senior center but a community center as well! Thus the SBCC was born. Built by the citizens of Los Osos, the SBCC is located in the heart of Los Osos, above the Back Bay and adjacent to the Los Osos Community Park, at 2180 Palisades Avenue.
The SBCC receives no government funding. Help us keep it open for the community by

donating!
Important Rental Notice
Due to the sensitive location of the South Bay Community Center on the grounds of a public park and within close proximity to both a public library and a church, rental applications for programs, events or activities of an adult nature will not be an appropriate use of the property and such applications for rental agreements may be returned without consideration.
Our Programs
We have a variety of programs, click on the programs link above for details. Like to rent our facility? Click on the Rentals link above. Like to suggest a program or a class? Contact us.
New Here?
Need help or information about our services? Call us or come on by, we are here to help!
Mission Statement
Our mission is to promote a sense of community by insuring the SBCC is available for cultural, social, health, educational and recreational services, without discrimination, to the diverse community of Los Osos/Baywood Park.
The specific purpose for which the SBCC is organized is the maintenance and operation of a community building for the Los Osos/Baywood Park community of California, the use of which shall be dedicated to members of the Los Osos/Baywood Park community, including equality for all, without discrimination. The SBCC is a California nonprofit public benefit corporation and is not for the private gain of any individual or group.
Donations
Contact us for details if you want to make a donation, and many thanks!